Purchasing SOV tokens using the Sovryn dapp is quick and simple. If you have not already done so, visit the wallet setup guide to configure your Web3 wallet for use with the Sovryn dapp. Once you have SOV, you can stake it to earn revenues and participate in governance.
Go to the Buy SOV page on the Sovryn dapp.
Connect your configured Web3 wallet by clicking on the Connect Wallet button.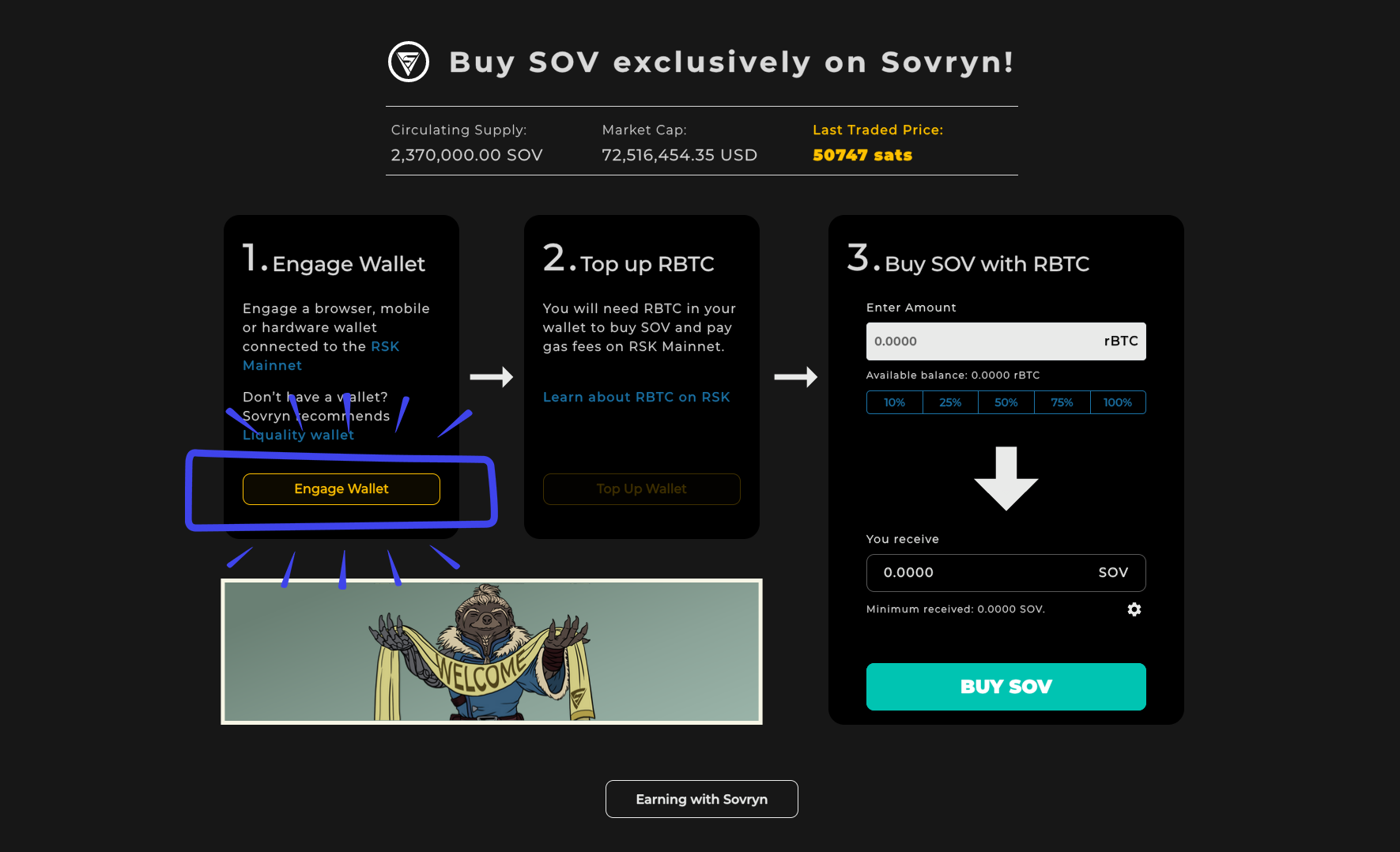 A popup modal will appear with wallet options. Select the type of wallet you are using.
Once you select your wallet type, you will be prompted to select your wallet.
RBTC (bitcoin on the Rootstock sidechain) is required to purchase SOV and pay gas fees on Rootstock. Sovryn makes obtaining RBTC quick, easy, and affordable using either the native FastBTC feature or through a fiat currency transaction.
If you do not have adequate RBTC in your wallet to purchase SOV tokens, simply click the Top Up Wallet button to obtain RBTC. Use the FastBTC Relay Guide if you need help with this step.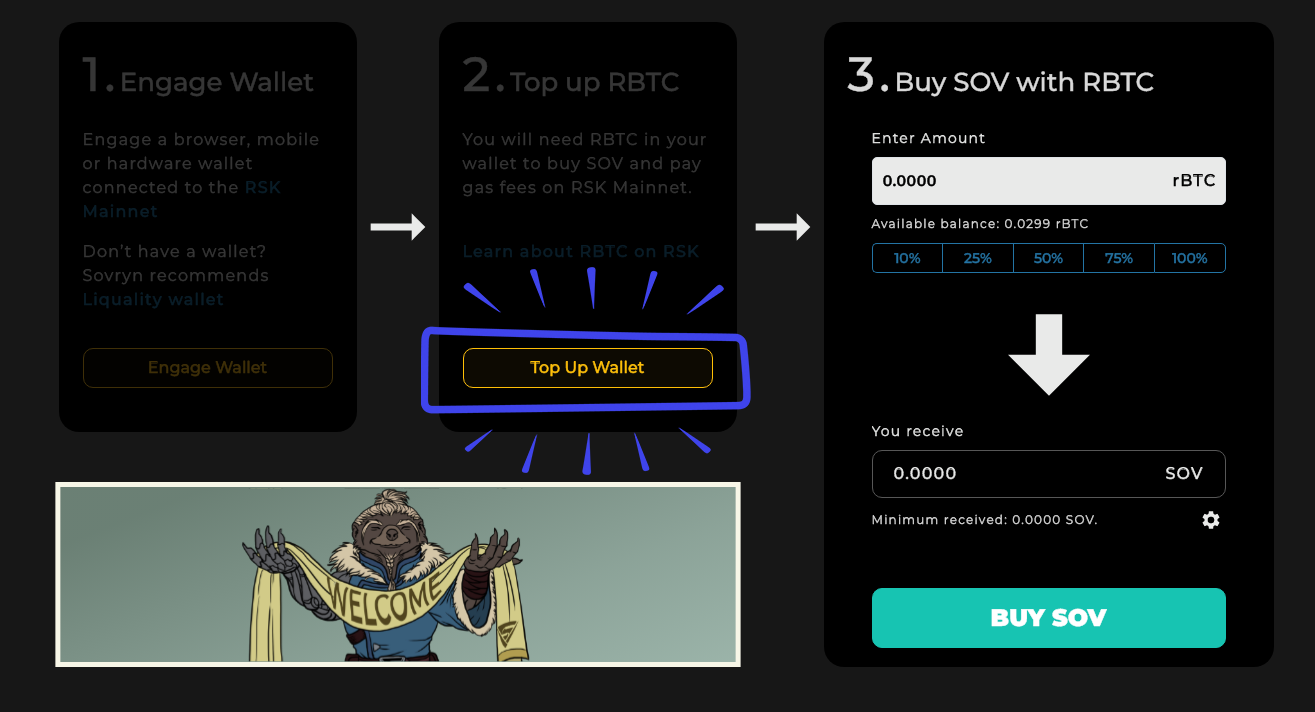 Enter the amount of RBTC you want to use to purchase SOV tokens. You can enter an amount directly into the "Enter Amount" field or, alternatively, use one of the quick-select percentage-based options.
The number of SOV you will receive will be automatically calculated and displayed for your confirmation.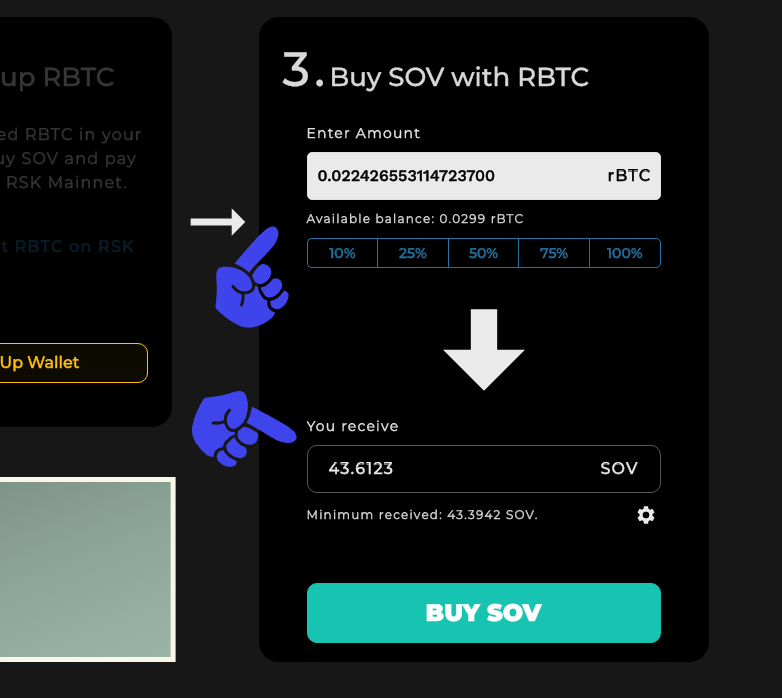 Slippage is the difference between the expected price of a trade and the executed price of that trade.
A slippage tolerance of 1% means your trade would execute and return between 1% less and 1% more SOV than estimated.
You can optionally choose between 0.1% and 1%, depending on your preference. If you set a larger tolerance, your trades are more likely to be executed.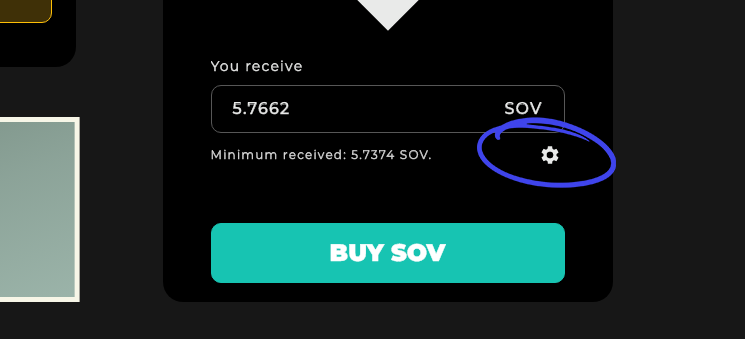 ¶ 7. Verify and buy SOV
Verify the amount of RBTC you are spending and the minimum amount of SOV you will receive.
Click BUY SOV.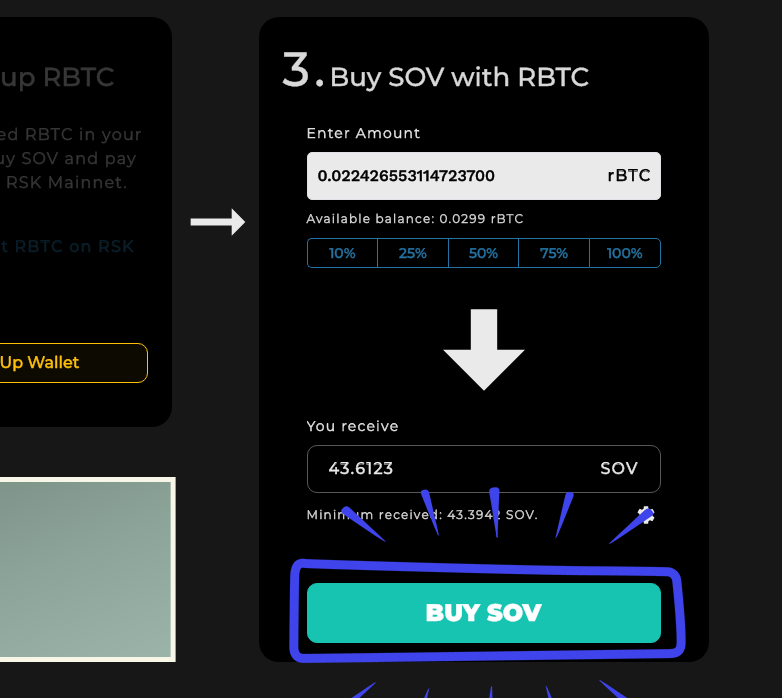 Upon pressing 'BUY SOV', your engaged Web3 wallet will require a confirmation to execute the transaction.
You can check the transaction fee in your wallet, this will be paid in RBTC.
To complete the transaction, confirm the transaction in your Web3 wallet.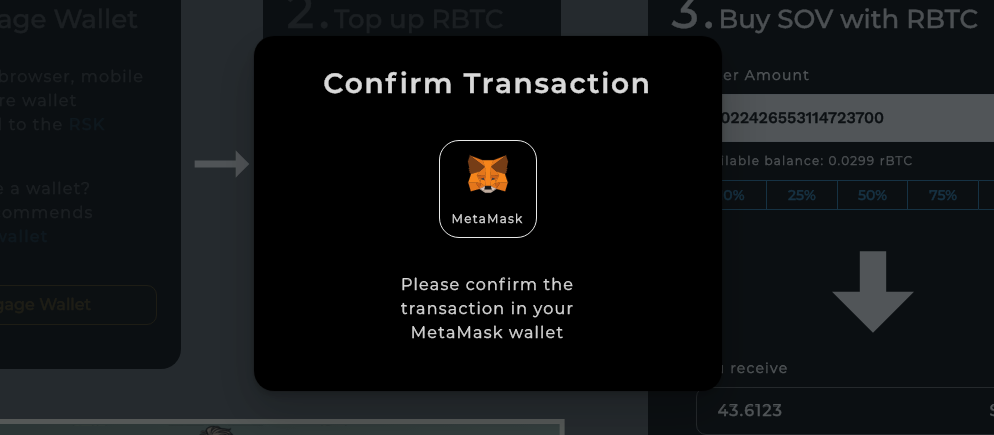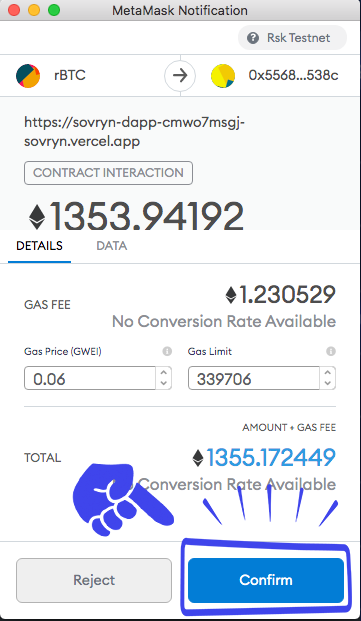 After confirming the transaction, a transaction tracker will display the transaction hash and a link to the RSK block explorer, where every detail of the transaction is displayed.
You can close the tracker at any time.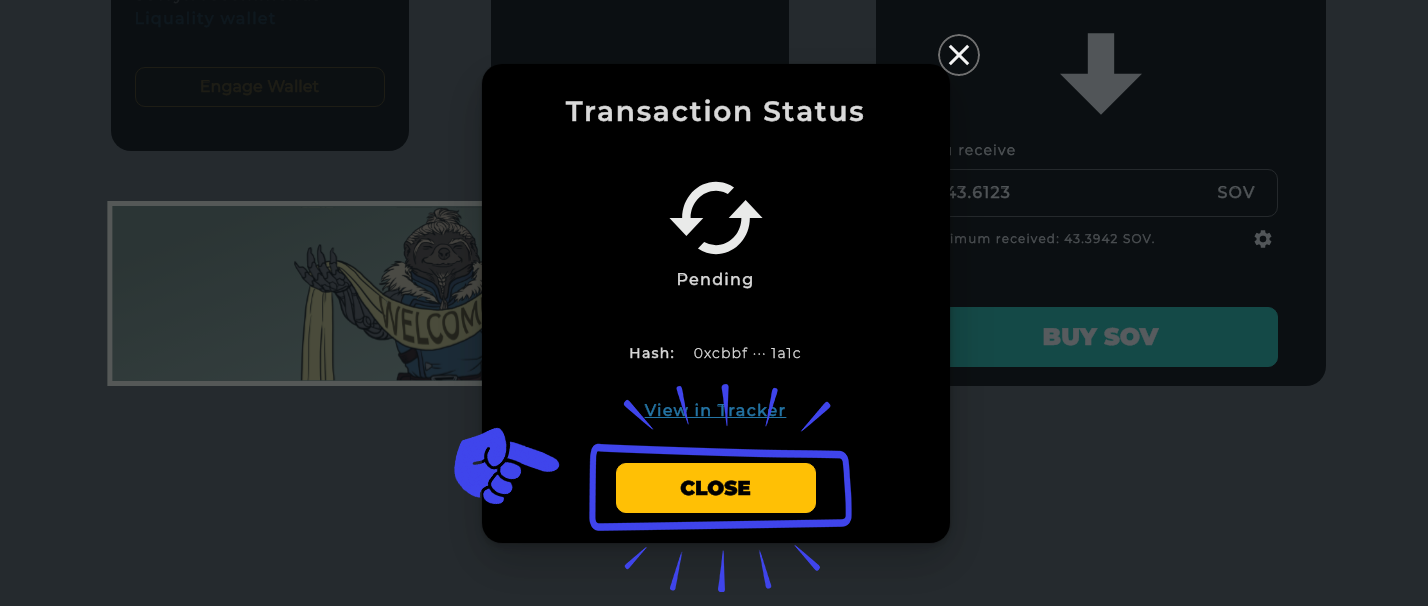 Once you have purchased SOV, you have the option to stake it. By staking SOV, you lock it up for a specified period and earn revenues from the protocol. You also have the right to participate in Bitocracy, the governance system of the protocol. For details on these opportunities, see Staking and Voting.
To stake your SOV, go directly the stake page on the dapp and follow the instructions there.