Uniswap is one of the biggest decentralized exchanges in the Ethereum Blockchain. Sovryn will be listing it's token eSOV, which is the ETH network equivalent of SOV on the RSK Blockchain. This will allow anyone in the ETH side to trade Sovryn's eSOV token with all the other tokens in Uniswap.
eSOV is created through a conversion of SOV to eSOV. This will be done through the Sovryn ETH Bridge.
eSOV is another ERC20 token.
eSOV is not native SOV and only native SOV can be used for staking and voting power.
Without converting eSOV to SOV (from ETH network to RSK network), it cannot be used for staking and receiving voting power. Therefore, if you have eSOV and want to participate in Sovryn Bitocracy/Governance, then you can use the Sovryn ETH Bridge to convert eSOV to SOV here.
Initial liquidity to the eSOV/WETH pool will be provided by the Sovryn Treasury (Multisig).
There is currently no incentive mechanism from Sovryn for providing liquidity to Uniswap Pools.
Uniswap's usual fees will be charged for each transaction in the pool.
Uniswap: https://uniswap.org
Pool: eSOV/WETH
Launch date: June 10th 2021
eSOV Mainnet Address: 0xbdab72602e9ad40fc6a6852caf43258113b8f7a5
Uniswap additional details:
¶ How to add the eSOV token and trade on Uniswap
1 - Head to the Uniswap app - app.uniswap.org
2 - Connect your wallet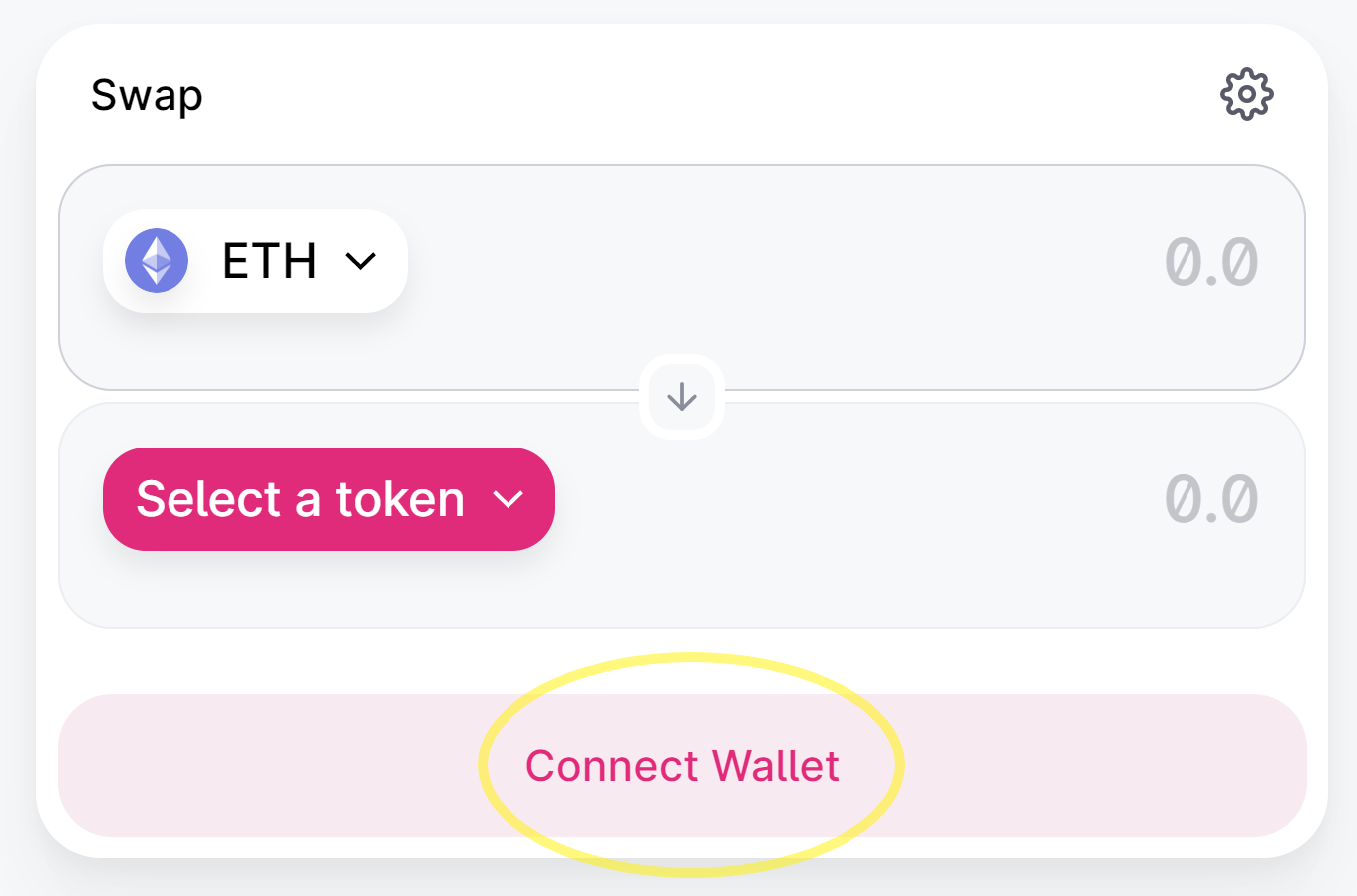 3 - Click "Select a token"
4 - Search for "sovryn".
5 - Select eSOV
Make sure the eSOV you select is "via Kleros Tokens token list
Double check the eSOV contract address, this should match the official eSOV mainnet address: 0xbdab72602e9ad40fc6a6852caf43258113b8f7a5
Only after you have verified the above should you proceed to import the eSOV token!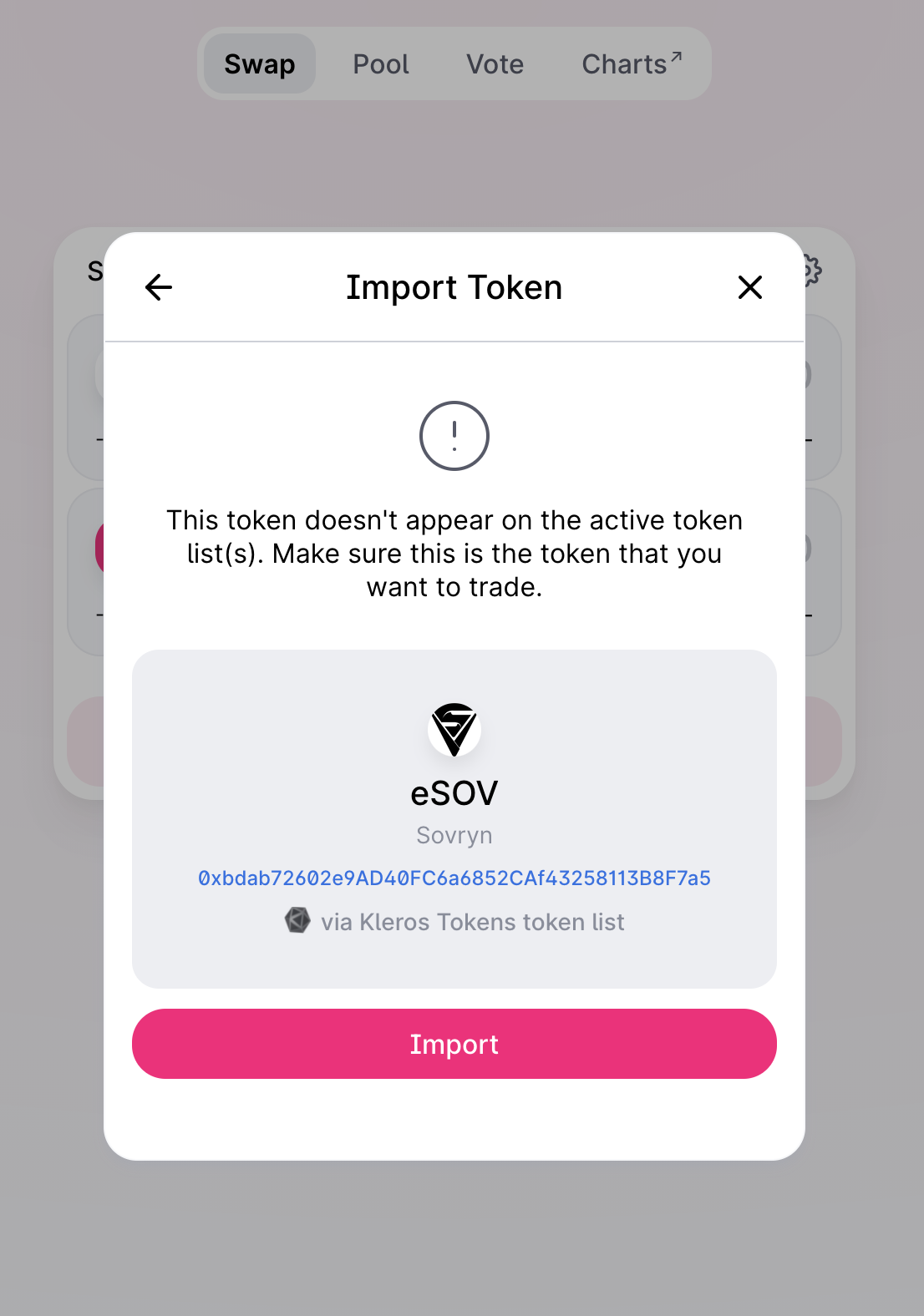 6 - Proceed to make a swap to eSOV, for example (Need the pool to be live to screenshot a swap to eSOV)
7 - Now you can use the Sovryn ETH bridge to bring your eSOV to Sovryn, if you wish to do so. A full guide to using the ETH bridge can be found here
Use this dedicated guide